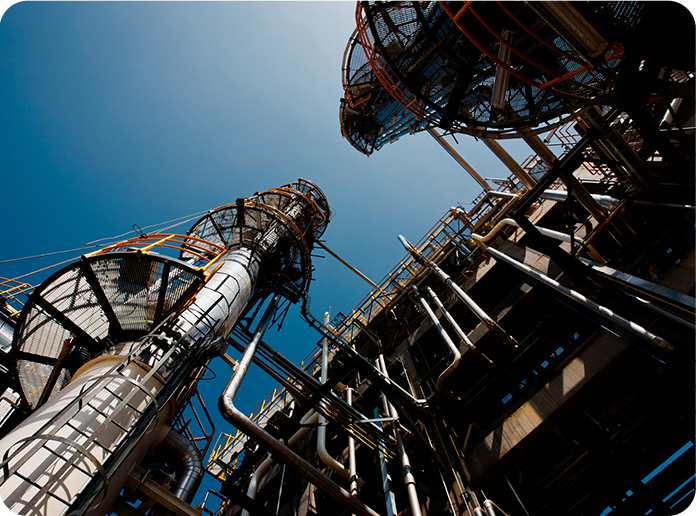 LNG Plant
A total investment of 1.9 billion
Annual LNG production capacity of nearly1 million tons
Daily processing of natural gas 3 million cubic meters per day
Established in 2009, Ningxia Hanas Liquefied Natural Gas Co., Ltd., is located in Yinchuan Economic and Technological Development Zone II, covering an area of more than 256 mu (over 166,000 square meters), with a total investment of 1.9 billion yuan and annual production capacity of nearly 1 million tons.
The plant features world class cutting edge technology and equipment: the process is the mixed refrigerant refrigeration cycle (MRC) process APCI(USA), the main compressor is provided by Dresser Rand, and the tank is designed by Whessoe(UK). Technip, the world's leading chemical engineering construction company, was selected by Hanas Group as contractor for the engineering, procurement and construction management (EPCM) of the plant. The plant construction was completed in 2012.
Hanas Group is now constructing a new LNG plant with an annual production capacity of 5 million tons. A more mature procurement and sales network will be built to achieve 10 million tons of LNG procurement and sales volume in coming years.